Concerned about salmonella in dry pet foods?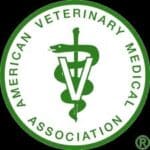 There's been a number of stories in the news recently about the link between dry pet foods and salmonella – especially in children. And recently, a report published in the journal Pediatrics reported on 79 cases of human Salmonella infection from 2006-2008 associated with contaminated dry dog and cat food – the first such report of human illnesses linked to dry pet foods!
Read the FAQs from the AVMA for very helpful answers to some common questions concerning the dry pet food-salmonella link.