Gear Up For Fun With Our Pet Travel Tips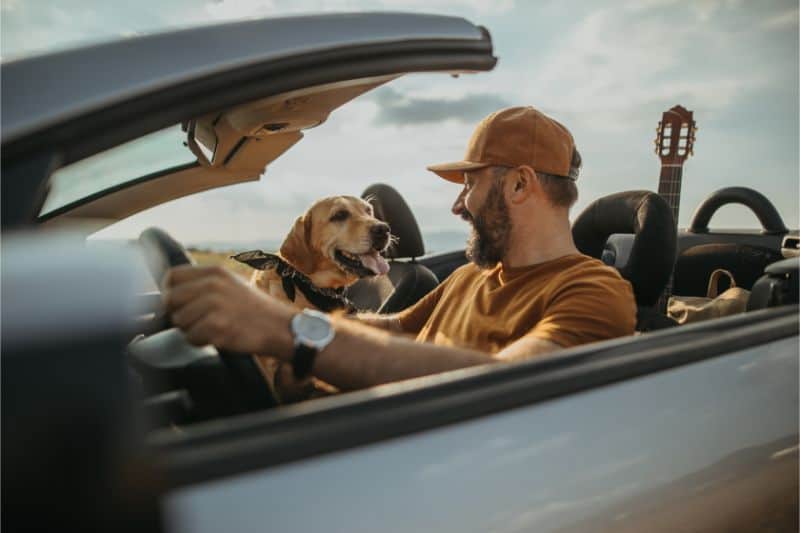 Summer is almost over, but have you taken a vacation yet? Whether you're planning a long road trip or a quick weekend getaway, leaving your pet at home simply isn't an option for many pet owners. But is your furry pal up for the challenges of travel?

Having fun while on vacation is key, but there's a lot to consider when a pet is involved. With these pet travel tips from your friends at Animal Medical Hospital & 24 Hour Urgent Care, you'll be prepared for the best, the worst, and everything in between.
Pet Travel Tips
Our pet travel tips are designed to set you and your pet up for safety and success, no matter where your adventure takes you.

As soon as you decide you're going to travel with your pet, schedule a wellness exam for them. Your veterinarian will make sure they are healthy enough for travel and that their vaccinations and parasite preventives (both of which are necessary for safe travels) are up to date.
Make sure your pet's ID tags and microchip are updated with your current contact information. Your pet should wear their collar at all times. If you haven't had your pet microchipped yet, now is the time to do so!
Carry a copy of your pet's medical records and current photo with you. Program the numbers of a few local emergency veterinary hospitals at your destination, just in case.
If you will be traveling by plane, you'll need a health certificate for your pet. Call us as soon as you plan your trip to get started on this process – don't delay!
Proper restraints are a must for pets, whether you are traveling by car or plane. Pets in cars should be restrained in either a carrier or seatbelt-style harness, and pets in planes must be housed inside a well-ventilated crate. Gradually acclimating your pet to your restraint of choice well in advance of your trip will make it easier for everyone.
Packing for your pet is just as important as packing for yourself. Bring plenty of extra food and water, and bowls to drink from. Pack extra doses of any medications or supplements your pet is taking. Favorite toys, treats, and bedding will help a pet feel more at ease in new surroundings.
A Big No-No
Planning some pet-friendly fun while on vacation is a must, but make sure you always have a plan in place for your pet when you can't be with them. Leaving your pet in a parked vehicle, even for a few moments or parked in the shade, should never be an option. The temperature inside a parked car can reach deadly levels within minutes, even on cooler days.

For more pet travel tips, don't hesitate to contact your team at Animal Medical Hospital & 24 Hour Urgent Care.