A Cornucopia of Fall Pet Safety Tips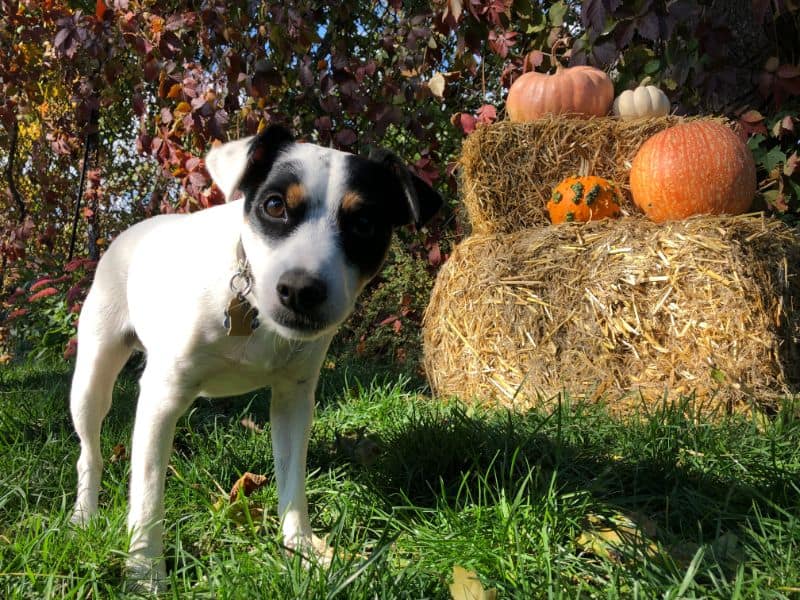 Leaves are changing, the air feels crisp, and the pumpkin flavored treats and beverages are back with a vengeance. It's easy to overlook pet safety during this beautiful time of year, but the dangers associated with fall may surprise you.

Your friends at Animal Medical Hospital & 24 Hour Urgent Care want to help you keep your furry friends happy and healthy during this beautiful time of year with our fall pet safety tips.

10 Fall Pet Safety Tips
Winterization worries – Antifreeze is extremely toxic to pets, and also very tempting due to its sweet smell and taste. Clean up antifreeze spills immediately, store excess in tightly capped containers where pets can't reach them, and never let your pet investigate puddles in driveways, gutters, or on the street.
The heat is (still) on – It may be autumn, but that doesn't mean we don't have some warm days left during the calendar year. Heat exhaustion, heat stroke, and dehydration are still possibilities for pets even during the fall. Continue to make sure pets always have access to shade and water while outdoors, and never leave them alone in a parked vehicle, even on cooler days or when parked in the shade.
Pesky pests – The use of rodenticides is common as mice, rats, and other rodents move closer to our homes during the colder months. Because rodenticides are extremely toxic to pets, we recommend looking for safer options, such as live traps and natural repellents.
Lawn and garden – Fertilizer, compost, and other lawn and garden chemicals and additives can be toxic to pets. Store all chemicals and soil amenders out of reach of pets, and keep compost bins covered.
Back to school safety – Backpacks, lunch boxes, and coat pockets can hold tantalizing, and often dangerous, items such as leftover food, gum, and medications. Make it a non-negotiable household rule to hang purses, backpacks, and coats up and out of the way of curious noses.
Holiday treats – Fall means holidays, and holidays mean lots of goodies in the home. Chocolate, fatty foods, bones, sugar-free items sweetened with Xylitol, and many others can pose a serious health risk to pets.
Seasonal decor – Seasonal decorations can be irresistible to some pets, posing a choking, strangulation, or poisoning risk. Place all decorations where pets can't reach them.
Annual ID check – Fall is the perfect time to double check your pet's microchip registration, and to make sure their ID tags are current and visible.
Planning ahead – Part of fall pet safety is planning ahead for their well-being during the upcoming holiday season. If you will be out of town, call us now to reserve your spot for our overnight boarding or day camp before spaces fill up.
Don't forget about parasites – Fleas, ticks, and mosquitos can thrive year-round in North Carolina, so easing up on your pet's parasite protection simply isn't an option. Give us a call if you need a refill, or would like to start your pet on a parasite prevention plan.
Please don't hesitate to contact our staff with your questions or concerns about fall pet safety. We are here for you!