Keeping Pets Active Indoors and Out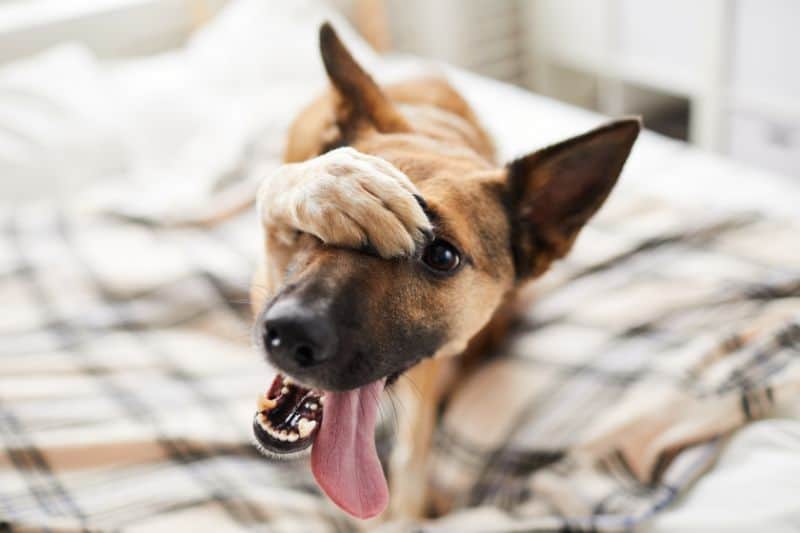 You know the struggle… You finish a long day of work and all you want to do is crash on the couch and binge watch your favorite series. Exercise can go by the wayside if we don't remain loyal to what is best for our health. The same is true in keeping pets active. It's easy to let those daily walks, runs, hikes, or backyard play get off track when you must be indoors or are too busy to think about it.
Our pets need exercise and play in order to live a healthy life and to curb bad behavior. A bored pet can gain too much weight or display behaviors like chewing, digging, and anxiety. The team at Animal Medical Hospital & 24 Hour Urgent Care wants to help you keep your fur friend active now and throughout the year with some suggestions.
Indoor Pet Exercise
There are many creative games and activities you can choose from to keep a pet active. Here are some of our favorites.
Food dispensing games – These food puzzles not only keep your pet from eating too fast, they also inspire lots of entertainment. There are many food puzzles and games online to choose from, with varying price ranges. Your pet will love the challenge and the reward (if the object is to find the food).
Agility course – These courses put your pet through the test of running through various obstacles, like jumping over a hurdle and zigzagging out of boxes. There are readymade agility courses online for purchase, or you can make your own using boxes, poles, chairs, etc. Don't forget that this can be done for kitty, too, using things for them to climb up on and across.
Tug-of-war – This classic game never gets old for most dogs and offers exercise and attention they need. Be sure to choose a durable rope or synthetic toy that can't fall apart into strings that can be ingested.
Fetch – Yes, you can still play fetch with your pet using something soft in an open space by moving furniture or using a garage or basement.
Online class – You and your pet can learn to do yoga together or other forms of exercise through online classes. This is perfect for the pet who doesn't do well with group classes and needs something new to challenge them (and you).
Out and About
As the weather warms, it's natural to want to get outdoors as much as we can. No matter what form of exercise you choose, adding sunlight and fresh air to the mix is always appreciated by your four-legged one. Just be sure to bring plenty of water and have your pet's vaccines and parasite prevention current before embarking out.
Some good ideas for pet friendly outside activities:

Running together
Walks
Hiking
Camping
Backyard games, like fetch
Tricks training
Agility
Swimming
Additional Tips on Keeping Pets Active
Since our pets need exercise and mental enrichment as much as we do, the solution is to provide opportunities for these needs. The sky is truly the limit when you want to be creative with your pet's exercise needs, from classes to agility training and running. There is something for every pet and person.
If you would like additional suggestions for the right exercise for keeping your pet active, please contact us.