Sun Protection for Pets? Yes, Please!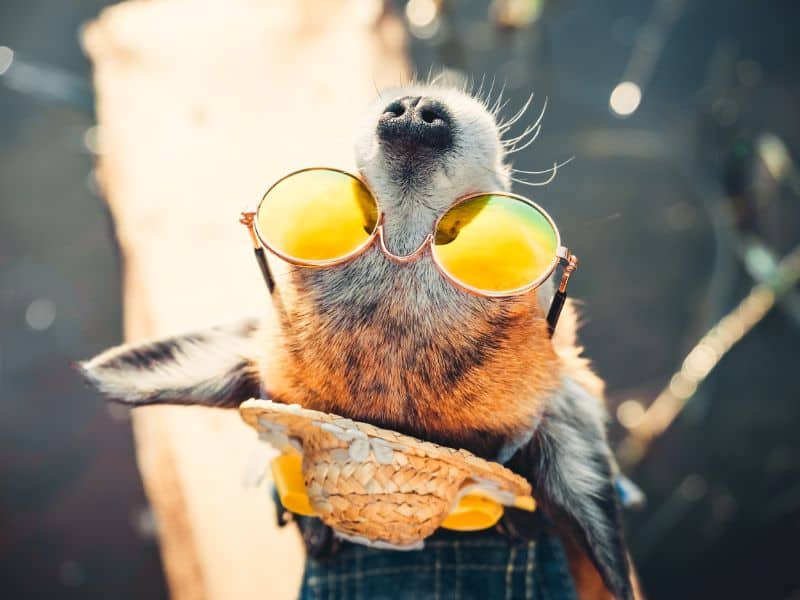 The summer will be here before you know if, and If you're like most people you're probably looking forward to a little fun in the sun. Sun protection is hopefully on your agenda, whether that's a hat, long-sleeved shirts, or a thick layer of sunscreen (or all three), but did you know that pets can get sunburned, too?
You read that correctly. Even though your pet has a layer of fur, it may not be enough to protect them from sun damage. Just like with people, sunburns put your pet at risk for skin cancer (and are uncomfortable too). Your team at Animal Medical Hospital & 24 Hour Urgent Care has the scoop on sun protection for pets, and why it should be a component in your summer supply arsenal.
When to Use Sunscreen on Pets
Dogs with short fur or who have thinning fur in spots (such as around the nose/muzzle) will need extra protection while out in the sun. If your dog will be spending a full day in the sun, whether you're swimming, hiking, or just laying around, you'll need to reapply sunscreen throughout the day.
Choosing a Pet-Friendly Sunscreen
It would be easy if you and your dog could share your tube of sunscreen, but most human sunscreens are never appropriate for pets. Most sunscreens we use contain zinc oxide, which is highly toxic to pets. If ingested, zinc oxide can cause severe damage to a dog's red blood cells, sometimes to the point of requiring a blood transfusion.
Fortunately, there are plenty of doggie-safe options available to choose from. Try a pet-specific sunscreen, or go for a brand geared towards babies or people with sensitive skin (just be sure it doesn't contain zinc oxide. Before applying sunscreen to your pet, make sure you test it on a small area first to see if your pet has a negative reaction before applying.
More Sun Protection for Pets
Just like we may wear a hat or stay in the shade, sunscreen isn't the only form of sun protection for pets. Make sure your dog always has access to a shady spot (and plenty of water to drink!) and look into canine rash guards or other types of clothing that can protect your pup from the sun's rays.
As always, if you have any questions or concerns about your pet, don't hesitate to contact the team at Animal Medical Hospital & 24 Hour Urgent Care. We're here for you!