In Case of a Pet Emergency…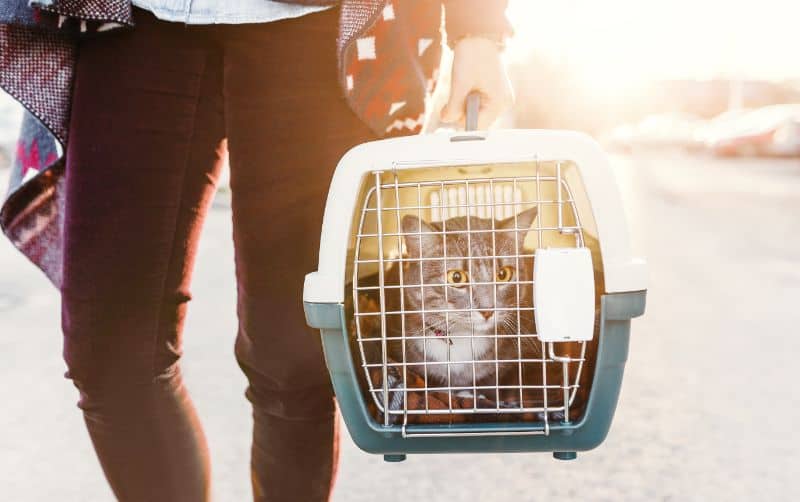 An emergency situation is enough to make anyone feel overwhelmed and out of control. When it involves your beloved animal family members, though, the stakes can feel even higher.
Emergencies happen, and Animal Medical Hospital & 24 Hour Urgent Care knows how much having a game plan ahead of time can make a difference. In case of a pet emergency, we are here for you.
Pet Emergency Preparedness
In any stressful situation, the first step is to identify if you are truly experiencing a pet emergency or not. While it is always better to err on the side of caution and give us a call if you are not sure if it's an emergency, some things are always emergent. These may include, but are not limited to…
A known trauma, such as being hit by a car or a serious fight with another animal
Bleeding that does not stop in a reasonable amount of time
Known or potential ingestion of a toxic or harmful substance
Vomiting or diarrhea consisting of two or more episodes in a 24 hour period
Trouble or inability to urinate
Pain of any kind
A distended or bloated abdomen
Sudden behavioral changes or confusion
Seizures (especially for a first time seizure or prolonged or back to back seizures)
Eye problems
Collapse or fainting
Breathing problems
Active labor without birth of a puppy or kitten lasting more than 2 hours
If you think you might be having a pet emergency, call us first when possible. This way we can prepare for your arrival and coach you through your trip. In some situations we may have helpful advice or suggestions to help increase your pet's prognosis.

Before you head out the door, be sure that you bring along any medications or supplements your pet is taking. If your pet has ingested something potentially toxic, bring along any packaging or remains you have available, if possible.
Try to minimize handling your pet. Painful or sick patients often react unpredictably. If possible, place your pet in a carrier, crate, or secure box. Be gentle. Covering the enclosure with a blanket can also help your pet feel more safe and calm.
Don't forget that even the sweetest animal may bite when hurt. Using a muzzle or temporarily securing the mouth with a leash or similar is prudent when moving a pet. Avoid muzzling in the case of breathing problems or vomiting.
Planning Ahead
Having some form of preparedness in place ahead of time can also help ensure that any pet emergency you experience goes as smoothly as possible.
Consider:
Putting together a pet first aid kit – Having some basic supplies can help you navigate minor problems and stabilize your pet in case of a real emergency. Spending some time putting together a pet first aid kit is a great way to be sure that everything you need is in one, centralized location.
Preparing for disaster – In the Charlotte area, we are no strangers to events such as hurricanes. Be sure to include your pet in your disaster-preparedness plans.
Writing it all down – Create an emergency folder for your pet. Include our contact information, the number for pet poison control, copies of your pet's medical records, and emergency contacts. This ensures everything is accessible for you or your pet's caretaker when needed.
Educating yourself – While we are always here to help you, you can definitely build your confidence levels by taking a pet first aid course or adding a pet first aid book to your library.
No one wants to experience a pet emergency, but when they happen it can really help to be prepared. Thankfully our pet emergency services are here for you no matter the day or time, but you can play a critical role in helping your pet no matter the circumstance.