10 Fun and Adorable Pet Costumes for Halloween 2020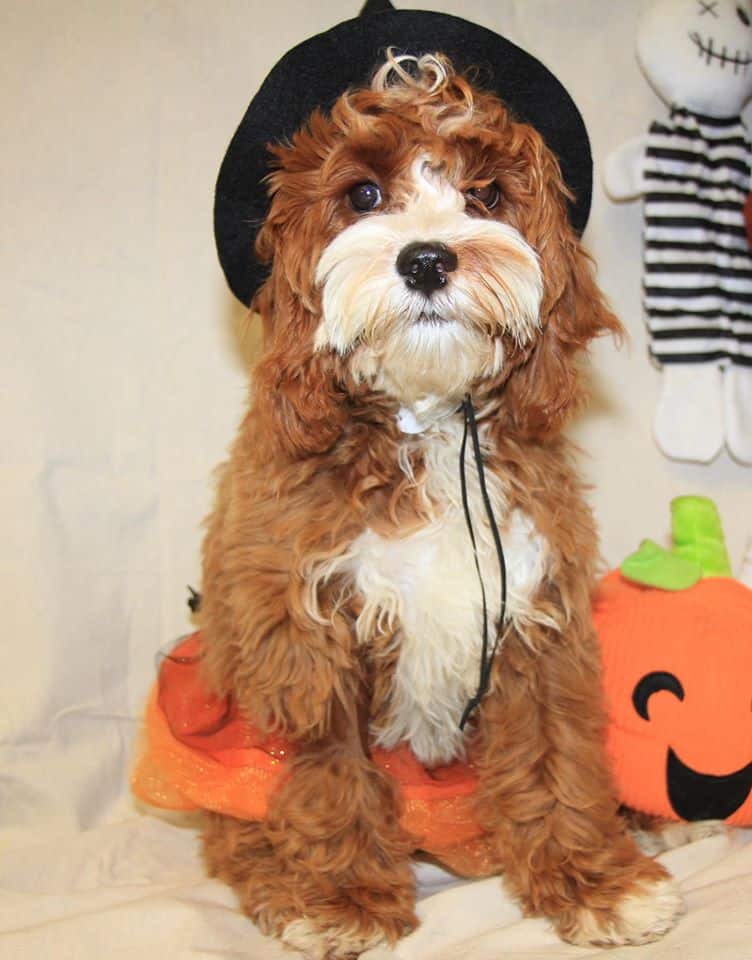 If you agree that nothing is cuter than adorable pets dressed up in Halloween costumes, you're in luck! We have scoured the internet for the coolest, cutest, and overall best pet costumes of the year for your consideration.

We know that finding the perfect Halloween getup for your particular pet can be a tough decision. This is why your friends at Animal Medical Hospital and 24 Hour Urgent Care did some window shopping for you. Let's dress those amazing pets up, shall we?
10 Awesome Pet Costumes for This Year's Spookiest Season
The year 2020 has been one of great levity, so we can all use a little light-hearted humor right now. This is where costumes come in. Many pets are agreeable to the occasional clothing item, and these Halloween outfits will bring a smile to pet lovers everywhere.
Dinosaur Doggo – The triceratops costume is perfect for your four-legged pal who has a very big personality.
Silly Squirrel – Did you say, squirrel? This hilarious outfit by Rubie is sure to please the squirrel chasing canine among us.
Pina Colada – Getting caught in the rain…Um, nevermind that, but this pineapple outfit will be a hit for Halloween.
Delivery Dog – Most of us have been reliant on our favorite brown truck to deliver our goods this year. This adorable UPS dog costume will make everyone laugh and relate.
Beetlejuice Throwback – Halloween isn't the same without revisiting some of our classic films, like Beetlejuice. No wonder this is a popular choice for Gen-Xers everywhere!
Cowboy Cat – Howdy, Pardner! This cat is about to wrangle up some grub this Halloween for a rootin'-tootin' good time.
Sassy Sorceress – This simple wizard hat for cats (or dogs) is great for the low maintenance pet who doesn't like a lot of frills. It's all about the magic.
Spider pup – If you want something a little more Halloween-ish, try this fuzzy yet spooky spider costume. It works great for small dogs and is especially cute when you pose your pet next to faux spiderwebs for a photo op.
Pennywise Pet – On the scary note, this freakish clown is totally recognizable and is off the charts unnerving. If you want a little more horror in Halloween, this is the perfect theme for your pet costume.
Little Angel Kitty – This angelic outfit by Bootique is heavenly! Your favorite cat deserves wings, so why not let everyone know.
Tips for Halloween Costume Safety
Keep in mind that not all pets enjoy or feel comfortable being dressed up. A costume can feel constricting and scary to a pet. Not the fun kind of Halloween scary either. Here are some recommendations for a safer experience for your pet.
If your pet is uncomfortable with the costume, take it off immediately. You may just choose to don a festive Halloween themed bandana instead.
Avoid costumes with small bits, string, and buttons, since this can present a choking obstruction hazard.
Make sure the costume allows them to breathe normally and they can move freely.
Choose lightweight and simple costumes, unless your pet is a costume pro.
Never leave your pet unattended in their costume.
We hope this gives you some wonderful ideas for this year's Halloween pet friendly event. If you have any questions about safer pet costumes, or would like to schedule an appointment, please contact us.
Have a Spooktacular Halloween!