Best Ways To Pamper Your Dog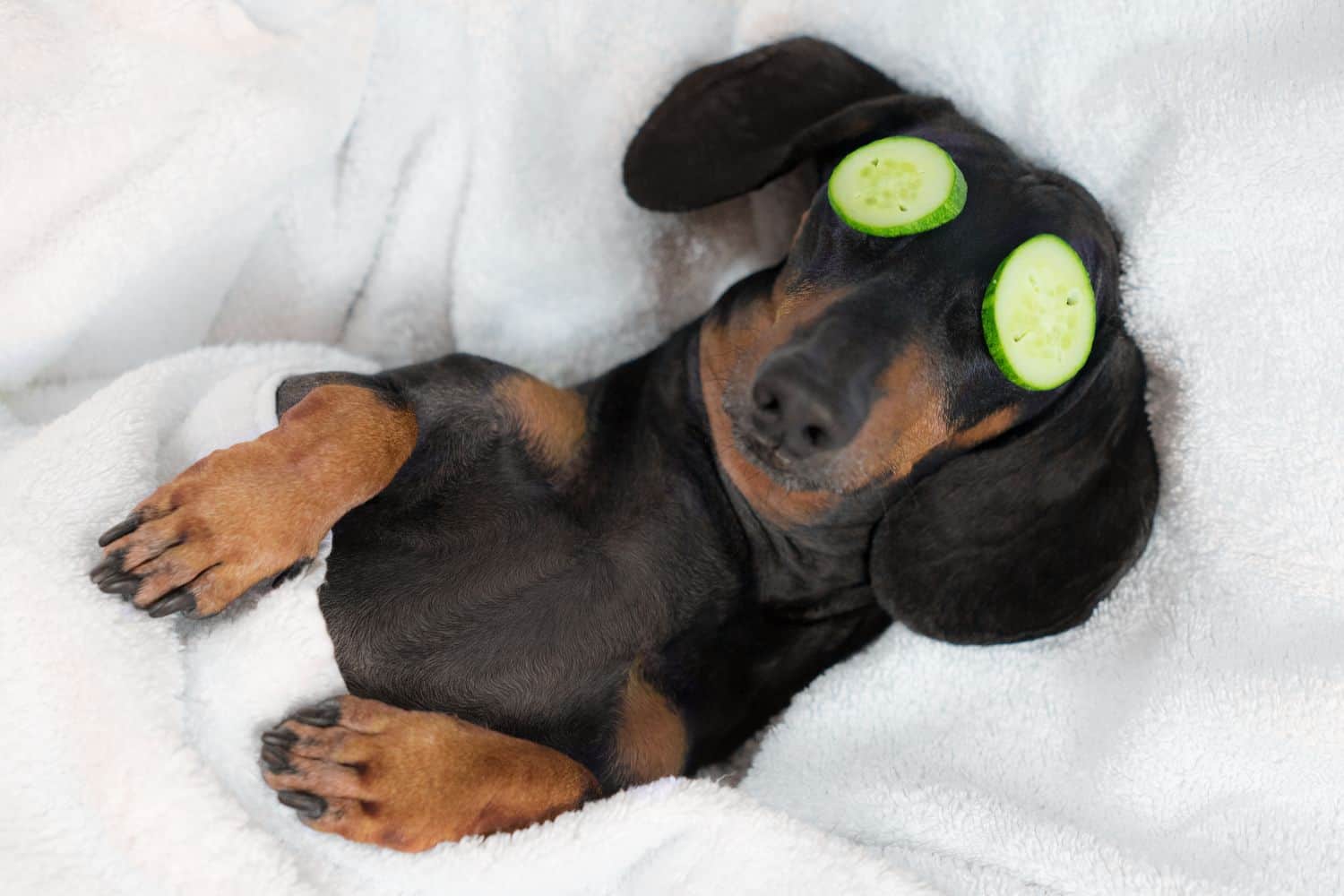 For many dog owners, pets are more than just furry creatures that hide your shoes and bark at the delivery person. Dogs are truly our best friends. From the happy butt wiggles when you get home to licking your tears away when you're sad, dogs love us more than we deserve. If you're wondering about ways to love and pamper your pooch in return, our staff at Animal Medical Hospital & 24-Hour Urgent Care have some terrific suggestions:
Take them on Regular Walks
Dog breeds of all sizes feel their best with regular exercise. Whether it's a slow stroll with lots of time for sniffing or a brisk walk that gets their heart pumping, walks are a great way to bond with your dog. Just remember:
A fixed-length leash offers a solid connection between you and avoids the problem of getting tangled
If your dog tends to pull on the leash, a comfortable harness is a must
A paw protector like Musher's Secret Paw Protection Wax soothes and protects paw pads during all seasons
Take Care of their Teeth
"Dog breath" is not a phrase usually meant as a compliment, but there are options for turning that unpleasant aroma around! In addition to regular dental cleanings at the vet, there are easy ways to improve your dog's oral health.
Poultry flavored toothpaste will have your dog looking forward to daily brushing
Tooth wipes are a good option for dogs who aren't fans of toothbrushes
Dental treats can reduce oral bacteria and help avoid tartar build up
Help them Get Restful Sleep
Dogs sleep an average of 12-14 hours a day, so having their own restful space is more of a necessity than a luxury. Even if your dog sleeps in your bed at night, giving them a comfortable place to nap and lounge is a wonderful way to show your love.
A calming spray can ease anxiety and reduce some signs of stress  
While some dogs can sleep anywhere, purchasing a dog bed made by a mattress company can be a great way to indulge your pet
Use High-Quality Grooming Products for Skin and Coat Health
Snuggling with your dog is one of life's greatest pleasures, made even better when their coat is soft and smelling good.
Choose a shampoo with natural ingredients whenever possible
Dry shampoo can be a game changer for dogs who hate getting wet
Get a brush or comb that's appropriate for your dog's coat to distribute natural oils and cut down on shedding
Regular bathing, brushing, and nail clipping are important parts of caring for your dog. If you'd prefer to leave the grooming to professionals who know how to pamper your pet, call us at 704-334-4684 to schedule a time for our spa and grooming services.