How to Keep Your Cat Safe This Winter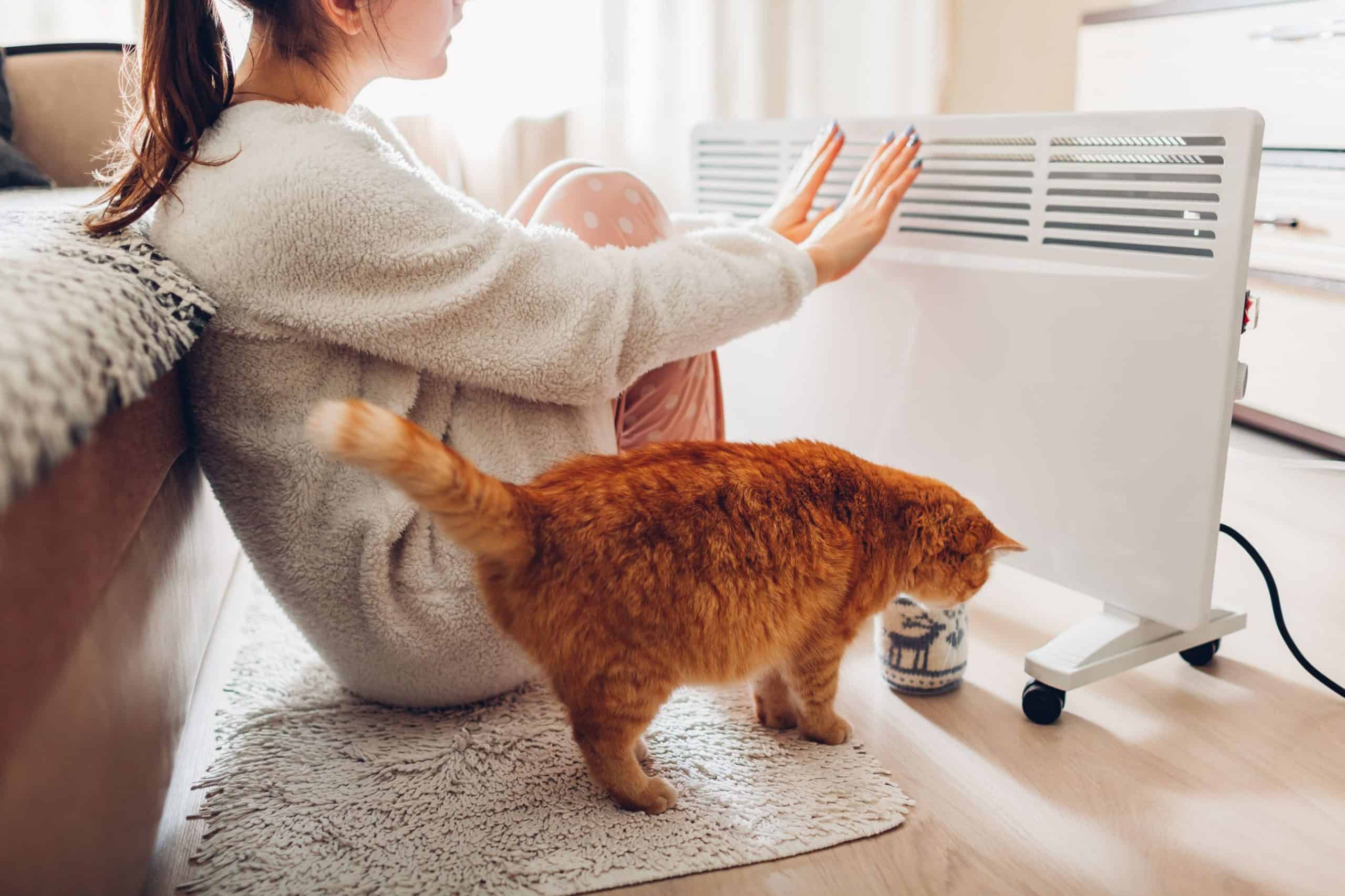 Winter is a great time to cuddle up indoors, but cold weather can be uncomfortable and even dangerous for your cat. When the temperature falls, cats need our help to stay warm and cozy. Let's look at ways to keep our feline friends warm and safe through the winter.
Keep Them Indoors
While some cats are comfortable spending time outdoors in the winter, many are not. And in general, indoor cats live longer and healthier lives than those who go out on their own accord.
If you have an indoor/outdoor cat, it may be time to change their routine so they stay safe inside during the winter months. You might consider pampering them with an enclosure such as a "catio" (cat patio) or a cat run. These enclosures can be adapted to various spaces and needs and are worth considering if your indoor/outdoor cat resists confinement.
Provide Extra Warmth
The ideal temperature for most cats is 75°F to 80°F, but most people don't set their thermostats that high during the winter. For kitty's comfort, consider providing another heat source, especially to keep your cat warm at night.
Some cats tolerate, or even enjoy, wearing a sweater. If your cat's one of them, this can be a great way to keep them cozy. But many cats feel restricted or undignified in clothing and will mightily resist your efforts to outfit them in cold weather gear, no matter how stylish.
Cats love sleeping under covers, so give them a blanket or towel to cuddle. Or try a heated bed or pad. You can buy one online or at a pet store for between $20-$60, depending on the size, features, and brand.
Serve Food and Water Warmer Than Room Temperature
In the winter, it's common for cats to feel cold and eat less. If you want to help prevent disruption to kitty's eating patterns, make sure you provide them with food and water warmer than room temperature.
In the winter months, make sure that your cat's food is at least ten degrees warmer than room temperature (about 70 degrees). This will help keep them warm and reduce their energy needs. Cats—especially picky eaters—are more likely to eat and drink when their food and water are warm.
Keep Your Cat Away from Space Heaters, Fireplaces, and Radiators
Space heaters, fireplaces, and radiators are all potential dangers for your cat. The best way to prevent your cat from getting burned is to ensure these devices are entirely out of reach.
If you have a fireplace, keep it covered with glass doors when not in use. If you have a space heater, keep it out of reach.
Don't Let Antifreeze Poison Your Cat
Antifreeze, often used to melt ice and snow on sidewalks, can be deadly to felines. The substance causes blindness, kidney failure, and even death if ingested by a cat.
Cats are known to be attracted by the sweet smell of ethylene glycol (the main ingredient in antifreeze). One of the easiest ways to protect your cat is to always keep antifreeze out of reach. Store any leftovers from when you last changed your car's radiator fluid or windshield wiper fluid in a tightly sealed container.
If there's any risk that your pet got into some antifreeze despite these precautions, call your vet or the ASPCA Animal Poison Control Center at 888-426-4435 immediately.
With some preparation and planning, your cat can stay safe and cozy all winter. If you have questions about how best to care for your feline friend during this season, the friendly, knowledgeable team at Animal Medical Hospital & 24 Hour Urgent Care is always here for you.