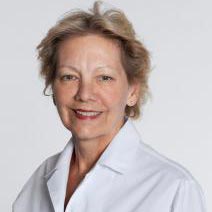 Dr. Susan Coe offers veterinary services, including dermatology, cardiology, and ultrasound, to patients in the greater Charlotte area.
Professional Degrees: 1981 Doctor of Veterinary Medicine
Auburn University
American Board of Veterinary Practitioners,
Canine and Feline
Professional Associations:
American Veterinary Medical Association
American Animal Hospital Association
American Association of Feline Practitioners
North Carolina Veterinary Medical Association
Special Interests:
Veterinary Dermatology
Preventative Medicine & Wellness Care
Veterinary Ultrasonography
Internal Medicine including cardiology and endocrinology
Senior Pet Care
Ophthalmology
Advanced Training or Certification
Universal Ultrasound Course Level 1 and 2
---
Dr. Susan Coe's youthful interest in science and math, coupled with
her innate love of animals, led to her decision to become a veterinarian. She finds all animal medicine exciting and challenging. Her special interests include dermatology, ultrasound, cardiology, internal medicine/endocrinology, and ophthalmology.
Dr. Susan Coe graduated from Western Kentucky University with a major in biology and a minor in chemistry and animal science. She then attended Auburn University Veterinary School, where she received her degree in veterinary medicine, graduating with honors.
Since graduation, Dr. Susan Coe has become a diplomat of the American Board of Veterinary Practitioners through a three-year process.
Dr. Susan Coe is married to Dr. Richard Coe, and together they have two human children, Trey and Katie, and three fur kids. Jack, an orange cats as well as Gus and Lola, both Cavalier King Charles Spaniels. Dr. Susan Coe is an active member of many organizations, including the American Veterinary Medical Association, the American Animal Hospital Association, the American Association of Feline Practitioners, Metrolina Business Council, the board of Philip's Academy, and the congregation of Myers Park Presbyterian Church. In her free time, Dr. Susan Coe enjoys traveling, reading historical biographies, and exercising, but her favorite leisure activity is golf.