Meet Dr. Bridget Andersen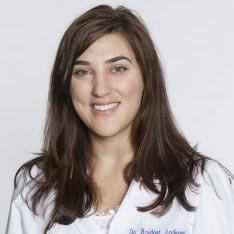 Professional Degrees:
Doctorate of Veterinary Medicine,
Virginia- Maryland College of Veterinary Medicine
Professional Associations:
American Veterinary Medical Association
American Animal Hospital Association
American Association of Feline Practitioners
Foundation for Veterinary Dentistry
Fear Free Practitioners
Special Interests:
Preventative Medicine & Wellness Care
Veterinary Dentistry
Soft Tissue Surgery
Skin and Allergy Diseases
Feline (Cat, Kitten) Medicine & Surgery
Internal Medicine
Advanced Training or Certification
Veterinary Dentistry
Fear Free
---
Dr. Bridget Andersen is originally from Virginia. She finds all animal
medicine exciting and rewarding. She attended Vanderbilt University where she received her undergraduate degree. She then continued her academic pursuit of veterinary medicine at Virginia Maryland Regional College of Veterinary Medicine. After veterinary school, Dr. Andersen completed a year-long emergency internship.
Dr. Andersen is very passionate about improving the lives of her patients through veterinary dentistry. She attends the Veterinary Dental Forum annually and is a member of the American Dental Society. Her goal is to make sure that AMH is able to provide the very best dental care. She is also a member of the American Association of Feline Practitioners. One of her passions is Fear-Free Medicine, which implements methods to ease the stress on pets and their people while they are in our hospital.
In her free time, Dr. Andersen enjoys spending time with her husband
and Chuckles, a poodle mix adopted during her internship year.
"First and foremost my pets love the staff and I believe that they are very comfortable at your hospital which puts me at ease. I would recommend you to my friends because you ALL are professional and very personable!"