Meet Kristen Oberst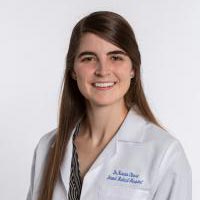 Dr. Kristen Oberst offers veterinary services to patients in the greater Charlotte area.

Professional Degrees:
Doctor of Veterinary Medicine,
North Carolina State University College of Veterinary Medicine
Professional Associations:
American Veterinary Medical Association
North Carolina Veterinary Medical Association
Special Interests:
Preventative Medicine & Wellness Care
Client Education
Dentistry
Orthopedics and Pain Management
Senior Pet Care
Human-Animal Bond
Advanced Training or Certification:
USDA National Accredited Veterinarian
Fear Free Certified
Recover CPR Certified
Dr. Kristen Oberst was born in Wilson, NC. She has lived in Virginia and Georgia but eventually settled down with her family in Winston-Salem, NC in 2004. Dr. Oberst attended Iowa State University, where she received her undergraduate degree in Animal Science, while also competing in Division I Varsity Cross Country/Track & Field. She then continued on to attend the North Carolina State University College of Veterinary Medicine, where she received her Doctor of Veterinary Medicine degree. While there, she was awarded the Donald R. Howard Surgery Award during her senior year.
Her passion for animals began at the young age of 7 when she told her parents she wanted to become a veterinarian and has only grown stronger since. She strives to advocate for her patients and provide the best patient care, while also aiming to enhance the human-animal bond. Dr. Oberst has an Australian Shepherd-Beagle mix dog, named Noel. When she is not working, she enjoys running, playing sports, waterskiing, hiking, traveling, and spending time with her husband, friends, family, and dog.
"Everyone there at Animal Medical is so kind and caring, and you treat my dogs like they are my children. I never have to worry about what doctor I'm going to get, all of the doctors and staff are just wonderful. Thank you so much for your hard work!"

— Anonymous