Posts in Category: Puppies & Kittens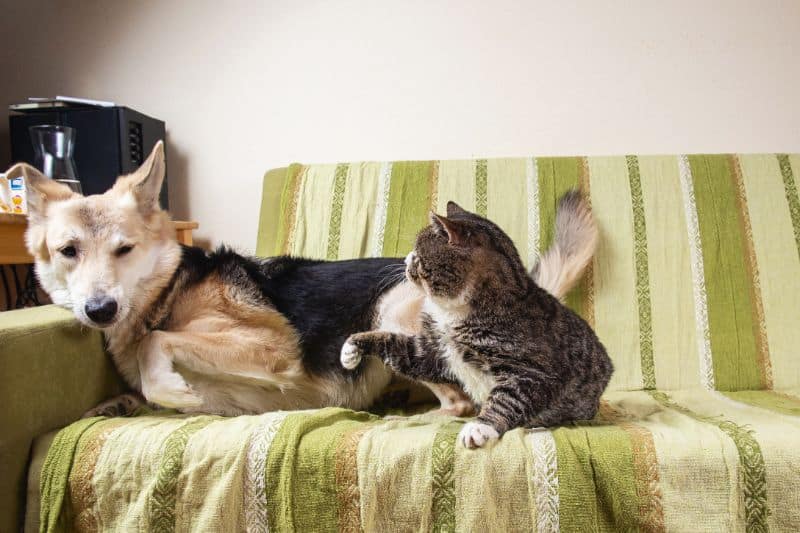 Does your dog walk through the house in terror and look around corners to check for the cat? Is your cat a bully that makes your dog's life a nightmare? If your cat acts like the schoolyard ruffian, you are not alone! Cat aggression is a common behavior, and in fact, Cornell University's College of Veterinary Medicine says that up to 30% of cats surrendered to shelters are there because of aggression. 
The term "fighting like cats and dogs" might be a cliche, but it exists for a reason. These two species have had problems since the beginning of their cohabitation. Even though there are many jokes surrounding canine and feline housemates, it is important to take action if the cat is bulling your puppy so badly that he is hurt or scared of the other animal.
Your team at Animal Medical Hospital & 24 Hour Urgent Care is here to help you get a handle on your cat bully problems so you can enjoy a peaceful home!
Continue…