Dr. Amanda Slusky
In July of 2018, the Food and Drug Administration (FDA) announced that reports of a type of heart disease called dilated cardiomyopathy (DCM) in dogs had increased in breeds not typically prone to this disease. DCM is a heart condition where the chambers of the heart enlarge (dilate) and the heart muscle wall thins. As a result, the heart's ability to pump blood forward decreases. Eventually, this will result in heart failure. As far as we can tell, there appears to be a link between the reports and the diet these dogs are being fed, though this link has not yet been proven.
Veterinary nutritionists, cardiologists, and the FDA are all working together to gather as much information as possible to come to an understanding of the underlying cause. Reports from veterinary cardiologists list certain ingredients such as peas, lentils, potatoes, tapioca, barley, chickpeas, etc. as primary components of these atypical DCM dogs' diets for the majority of their lives.
The majority of diets containing these ingredients fall under what Dr. Lisa Freeman of Tufts University calls "BEG" diets, or boutique diets consisting of exotic ingredients, or grain-free diets. Initially, the thought was that these diets provided low blood taurine levels. However, many dogs eating a boutique, grain-free, or exotic ingredient diet had taurine levels within the normal range. The cause of these problems is unclear. It is not know if these problems are caused by deficiencies in other micronutrients or if they are caused by something in the way these diets are processed/digested.
The 3 main sub-categories DCM has been broken down into are:
Genetic – more commonly found in giant-breed dogs. For instance, Boxers, Newfoundlands, Saint Bernards and Doberman Pinschers. This category of DCM is not the main focus of the recent concerns.
Diet-related DCM with normal blood taurine levels
Diet-related (taurine-deficient) DCM
Symptoms of DCM
Symptoms of DCM include decreased energy, coughing episodes, difficulty breathing, and collapse. If your pet ever experiences difficulty breathing or collapse, this is absolutely an emergency. You should seek medical attention as soon as possible.
If you are concerned about your pet's heart, please reach out to your veterinarian. They can perform a physical examination to listen to your pet's heart for abnormalities. Together you can come up with a diagnostic plan if indicated.
So now that this information is out there, what do we do with it?
As a result of the new information, our current recommendation for healthy, asymptomatic pets, is to discontinue feeding diets that are grain-free, formulated by "boutique" companies that do not employ a veterinary nutritionist, or diets that contain exotic ingredients (i.e. duck, venison, kangaroo, etc) unless specifically recommended by your veterinarian. Please reach out to your veterinarian to discuss the best diet for your pet. Diet changes should always be made slowly over a minimum of 7-10 days.
These recommendations may not apply to every pet. If you have worked closely with your veterinarian to determine a diet plan, it is likely still going to be considered safe for them.
Dr. Lisa Freeman mentions in in her blog that there are feelings of guilt often associated with learning that what you have been feeding your pet may not be what is best for them. We understand how much love goes into choosing the "best" bag of pet food at the store. Navigating the complexities of the pet food industry, and what that label really means can be difficult. Please reach out to your veterinarian, they are a great resource to help pick the best diet for your pet.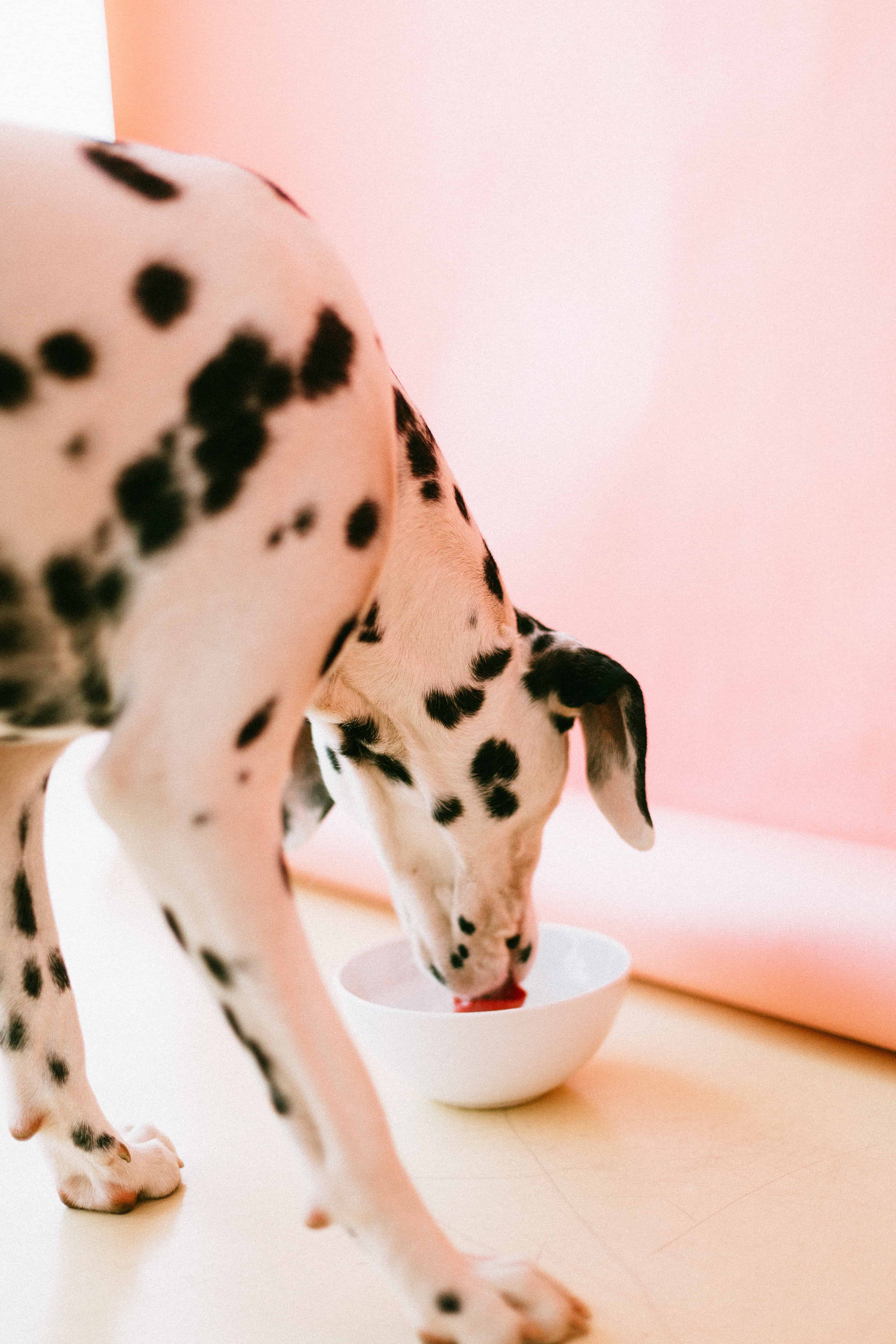 Find the initial FDA report here: https://www.fda.gov/animalveterinary/newsevents/cvmupdates/ucm613305.htm
Find the FDA frequently-asked questions here:
https://www.fda.gov/animalveterinary/resourcesforyou/animalhealthliteracy/ucm616279.htm
Find the referenced blog, written by Dr. Lisa Freeman, a veterinary nutritionist out of Tufts University here: https://vetnutrition.tufts.edu/2018/11/dcm-update/
Guinea pigs develop dietary preferences early in life and do not adapt readily to changes in type, appearance, or presentation of their food or water.  The optimum diet for a guinea pig should contain guinea pig pellets, grass hay and supplemented with fresh vegetables.  Guinea pigs are completely herbivorous and enjoy a variety of leafy greens.  All fresh vegetables should only be left in the cage for a few hours and only a small amount of fruits should be offered.  Good quality hay should be available at all times and pellets can be given free choice as well.  Guinea pigs require a dietary source of Vitamin C and should be offered in the way of green leafy vegetables (kale, parsley, beet greens, chicory, spinach), red and green peppers, broccoli, tomatoes or small amount of kiwi and oranges.  Make sure to speak to your veterinarian if you have questions about your guinea pig's diet.
Feeding your ferret a proper diet is extremely important.  Ferrets, like cats, are strict carnivores that are designed to eat whole, small prey animals.  In nature, ferrets would only encounter carbohydrates in the partially digested stomach contents of their prey.  The most common diet fed to pet ferrets in the United States is dry kibble, however these diets still contain high levels of grain.  The most important thing to look at when choosing a food for you ferret is the label.  The optimal diet contains 30-35% crude protein (high-quality meat sources) and 15-20% fat content.  The first three ingredients of a ferret diet should be meat products.  Dry diets can also be supplemented with:  fresh raw organ or muscle meat and raw egg.  Fruits should be avoided and fresh water should always be available either in a sipper bottle or a heavy crock-type bowl.  If a bowl is used it should not be easy to overturn.  Supplements should never be added to the ferrets' water because they will degrade quickly.  Make sure to speak to your veterinarian if you have any questions about your ferret's diet.