Posts Tagged: pet dental health
Your pet may never need to have that Top Model, pearly white smile, but their oral health is definitely linked to overall health. Just like with us, plaque and tartar can develop on their teeth and progressively deteriorate the teeth and gums. Pet dental disease is not only painful but can also lead to diseases of other organs.
Home dental health is a must for your pet's well-being and the team at Animal Medical Hospital and 24 Hour Urgent Care is here to help you learn how to brush your pet's teeth!
Continue…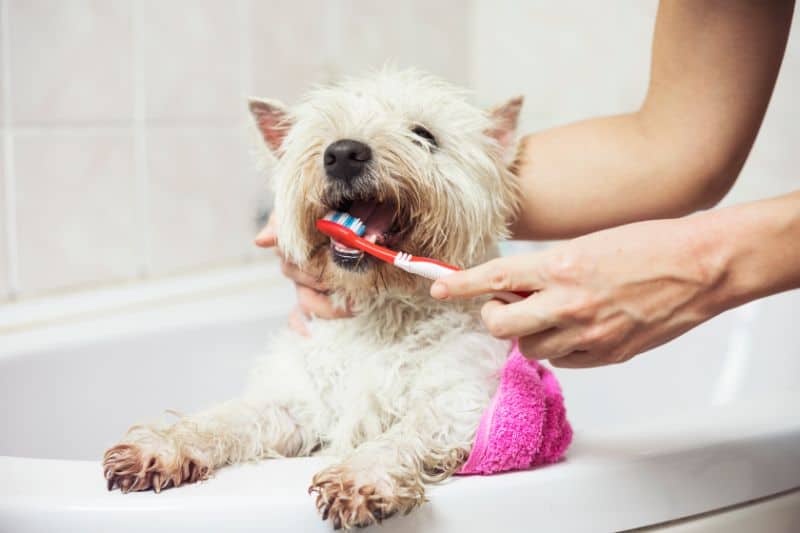 There are definitive ways to prevent periodontal disease, but like other facets of health, the journey starts at home. Sure, it can be an uphill battle to convince some pets that daily tooth brushing can be fun, but routine pet dental care, both at home and in the veterinarian's office, sets the stage for long term health and wellness.
Setting the Tone
One reason for annual wellness checks is the opportunity to look inside your pet's mouth. A quick flip of the lip can be informative, but it really is only one piece of the puzzle. We might be able to quickly ascertain that some level of dental disease is present because of bleeding or inflamed gums, or foul-smelling breath.
Continue…