Posts Tagged: Pet Separation Anxiety
When a cat owner returns home to find their cat anxiously awaiting their arrival, an instant ego boost is bound to occur. We might think, "They love me! They really, truly love me!" – but that explanation only goes so far. 
Among other possibilities, the various symptoms of feline separation anxiety could be simmering just below the surface. There are many ways to counter the overwhelming symptoms, hopefully resulting in more confidence and control for both you and your cat.
Continue…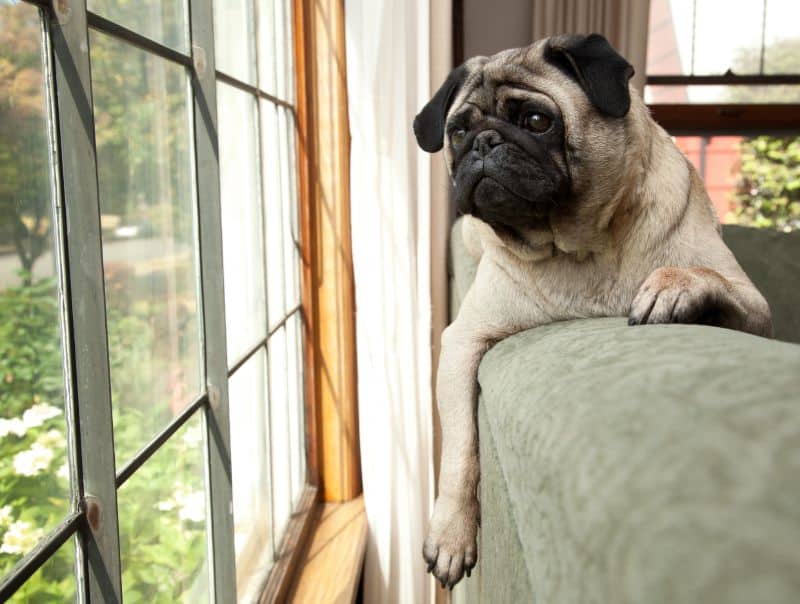 Most pets thrive in a routine. They like to know when they will eat, exercise, and see you, naturally. During the past several weeks, though, the routine has probably been one that included lots of at home time. For us, it was a struggle, but for our pets who enjoyed the attention and companionship, it was wonderful. 
Now that many cities have reopened work, school, and other forms of daily life, our pets may be dealing with the abrupt change in routine. Pets often have behavioral and emotional issues when change occurs too quickly.
This is why the team at Animal Medical Hospital & 24 Hour Urgent Care is here to discuss dealing with change and your pet.
Continue…
There's a whole lot of excitement and nervous energy bouncing off the walls inside countless American homes. That's right, the school year is about to begin. Along with all the intangible feelings associated with this huge shift, the hallways and closets are brimming with new shoes, supplies, and gear. Always the last one to know? The family pet. While they may not know exactly what's coming down the pike, they are enormously sensitive to change. Together we can help keep pet anxiety from overtaking the balance of the household.
Prepping Your Pet
You have a lot to do if you have kids getting ready to start their new school year. However, neglecting to properly prepare your pet for an empty house, no company, and nothing to do can be a super rude awakening for them. How can you help your pet cope with the impending confusion and loneliness? Continue…