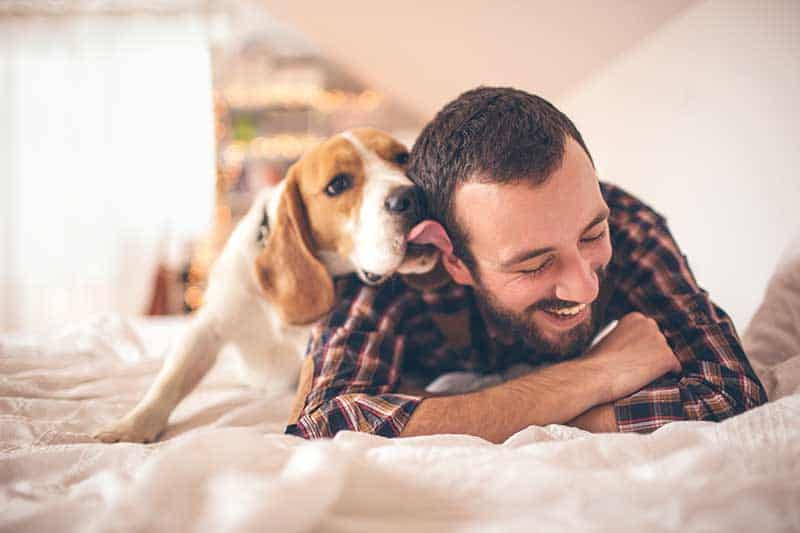 Whether your dog seems to lick every surface in sight or they simply provide a wet kiss on the hand when you walk in the door, dogs and licking just seem to go together. While some find this canine trait cute, others think it's annoying or downright disgusting. Either way, it can be a hard habit for most pets to break and a confusing one for their owners. So why, exactly, do some dogs lick everything?
Was it Something I Ate?
Some dogs are attracted to the salt, lotion, or other products that we use on our skin. Those slobbery kisses to the face may be a sign of love (mother dogs lick their puppies quite often during the first few weeks of life) or it could be that you failed to wipe all the tomato soup off your mouth after lunch.

Being deficient in one or more key nutrients can also bring on a bout of licking, so be sure to feed your dog a high-quality commercial pet food. A nutritional analysis can be helpful in determining whether your pet is getting what they need for optimal health.
Continue…