Posts Tagged: Pet Dental Disease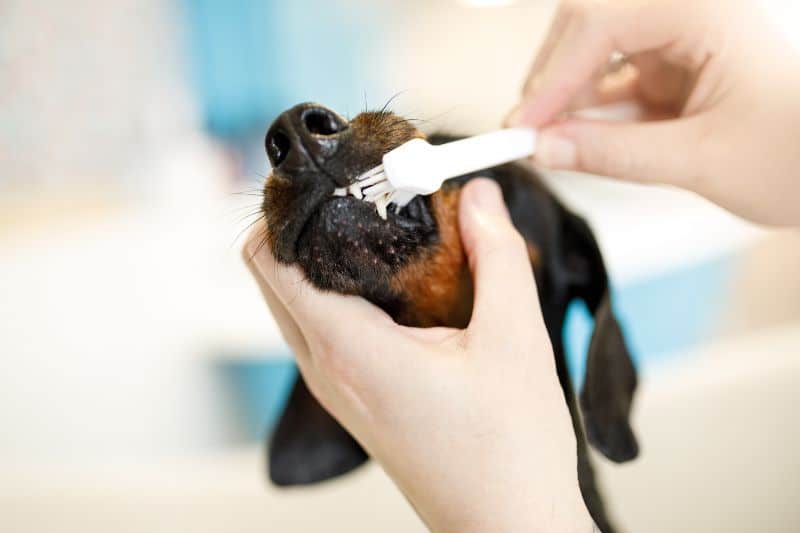 It used to be that pet owners would simply grin and bear their pet's foul-smelling breath. However, it's no longer recommended to accept doggie breath or tuna breath as natural. The first sign that there are problems in the mouth is bad breath! 

Because pet dental care is linked to so many different areas of overall health, caring for their teeth and gums is absolutely crucial to their longevity.
Adult Pet Problems
The vast majority of cats and dogs over the age of two suffer from periodontal (gum) disease. While it's not viewed as an issue plaguing younger pets, the fact is, gum disease is 100% preventable. If a pet dental care routine is established early on, a pet stands a better chance of enjoying a longer, healthier life.
Continue…
We all know how important regular dental care is for ourselves and our children. We brush twice a day, floss and see our dentist annually for checkups and professional cleaning. But what if we told you that regular pet dental care is just as important?
It's true! If you imagine what it would feel like to never brush your teeth or see a dentist, you begin to get the picture. Taking good care of your pet's oral health is of vital importance. Animal Medical Hospital shows you why!
A Common Problem
Dental disease in pets is extremely common. Studies show that by the time our pets reach 4 years of age, 85% of them have some form of dental disease. But many of us don't realize this problem exists, until dental disease is advanced. Most pet owners don't regularly look into their pets' mouths, and pets are masters at hiding their pain and discomfort, making it even more difficult to know when there's a problem. Continue…